We believe treating people with kindness, respect and dignity empowers healthy decisions and that healthier individuals create more vibrant families and communities.
Life Saving Impact of Youth Mental Health First Aid Training!
— article by Amanda Carter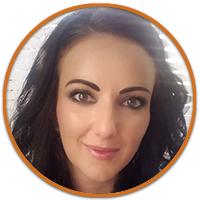 My name is Amanda Carter and I wanted to thank Tina Sardynski for providing Youth Mental Health First Aid training. My daughter, who I'll call Lyla, is 9 and had an accident before she made it to the bathroom. She was embarrassed to come and tell me, but she did. I asked her to sit down while I cleaned it, and I do have other kids in the home. I didn't want them to be exposed to it, see it or make fun of her.
While I was cleaning, she kept knocking on the door and pacing, apologizing over and over. I told her it was ok. - I sanitized the bathroom & as I walked out, Lyla was sitting in the bedroom doorway, rocking back and forth sobbing, and pulling her hair and scratching herself. She was repeating hard under her breath "I hate myself. I hate myself". Lyla lives half the year with her dad in Texas and I have never seen her like this or even knew she had meltdowns.
After seeing this, I remembered a card I got at the Youth Mental Health First Aid training,"24 Hour Crisis 1-866-495-6735".
I had stuffed this card away after the training because, well, i didn't think I'd ever need it. I found the card and I called the number to get help so Lyla could get connected with someone who could help her. I explained the situation to the gentleman on the other end of the line - then he spoke to Lyla for about 20 min.
The awakening moment of this phone call was hearing the gentleman ask Lyla if she ever thinks about hurting herself or ending her life. She replied, "Yes, I feel better when I hurt myself. I think my dad would be happier if I was gone." Then she said, "I'm worried that my mommy is going to have to pay a bunch of money to clean the bathroom and the tub. Please don't tell my dad".
After finishing the call, Lyla felt much better and she was calm. The crisis gentleman gave her a lot of great tips to calm down and things she can do to distract herself if she feels an attack coming on.
I never would have known Lyla was having mental complications, had we not called the crisis line.
Calling this number that I didn't think I needed, saved my daughter's life, because now I can get her the help she needs.
Since this happened, she has gone back to her dad's, I have made and sent her positive affirmation cards to read when she is feeling sad, lonely, angry, or worthless.
Seeing the results of this call, I have been able to help other loved ones when they were struggling. They probably thought the same thing I did, "oh, I don't have money to pay for that" or "Yeah, like they're gonna help me". But these family members who suffer from anxiety, depression and substance abuse, have been plugged into resources through the crisis center and they are getting the help and tools they need to feel better.
Having someone to talk to is saving lives!
Thank you for the training and resources Tina! I have helped so many people because you have helped me. And who knows how many people those people have helped? :-)


AzCH's Tina Sardynski, ITE, Mental Health First Aid Coordinator, is a valued member of Individual and Family Affairs. Tina, who has been with AzCH since 2012, resides in Sun Lakes and works out of the Tempe office.
"Mental Health is my life and passion. I personally am in recovery since 1996 from depression, anxiety and PTSD. I am blessed to get the opportunity to help others understand and learn about mental illnesses, and provide them with tools that are taught through the Mental Health First Aid Training. When I heard about Amanda's story, I cried—The training I taught made a difference in Amanda's life, especially the life of her child! Words cannot express how my heart is overjoyed. This is why I do what I do! To help others, save lives and encourage HOPE for all who struggle." — Tina Sardynski

Mental Health First Aid Training Has Positive Impact With Yuma Corrections
- Letter of Appreciation
I just wanted to express my appreciation to both of you for making available and presenting the Mental Health First Aid classes to our staff.
We have nothing else like it in our yearly training plan, so if it was not for you, our staff would not get it. As you may be aware, a large portion of our inmate population suffers from mental illness, and the chances of our staff responding to an incident where the inmate may be having some kind of mental health crisis is pretty high.
Thanks to you the staff are more likely to recognize this and change their approach on how they deal with it. This in turn lessens the likelihood of the staff or inmates being injured unnecessarily.
- Lance Hetmer, Warden
Arizona State Prison Complex - Yuma