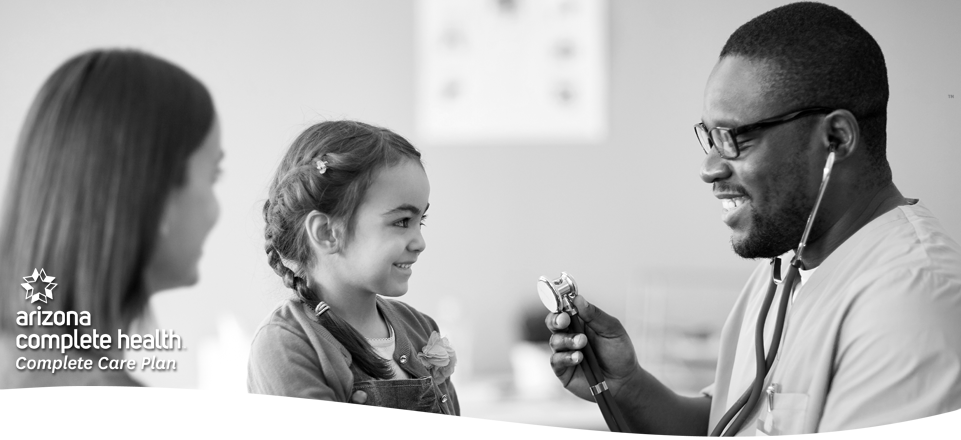 What is the Arizona Health Care Cost Containment System (AHCCCS) EPSDT Program?
Early Periodic Screening, Diagnostic and Treatment (EPSDT) is a comprehensive child health program of prevention and treatment, correction, and improvement (amelioration) of physical and behavioral health conditions for AHCCCS members up to the age of 21. The purpose of EPSDT is to ensure the availability and accessibility of health care resources, as well as to assist Medicaid recipients in effectively utilizing these resources.
EPSDT services provide comprehensive health care through primary prevention, early intervention, diagnosis, medically necessary treatment, and follow-up care of physical and behavioral health problems for AHCCCS members up to the age of 21.

Coverage Includes
Height and weight check
Hearing and vision tests
Shots needed provided
Comprehensive physical exam
Diet and nutrition review
Developmental check
Mental health screening
Dental screening
Vision services
Laboratory testing
Well-child care will also give you ideas about how to:
Keep your child well
Protect your child from getting hurt
Spot health problems early
Apply for services like WIC, Head Start, Children's Rehabilitative Services (CRS), and the Arizona Early Intervention Program (AzEIP)
News from AHCCCS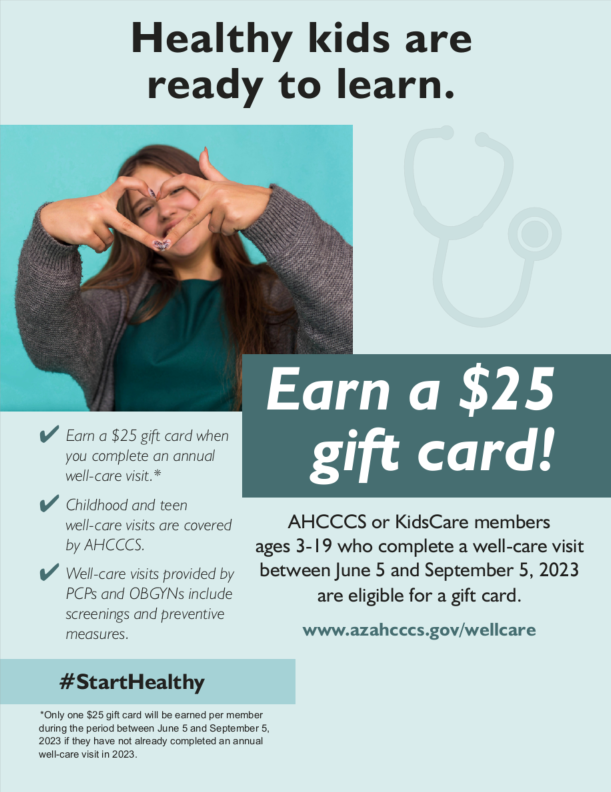 All children should see their doctor for well-child* visits regularly. Well-child checkups should be done at the following ages or at any other time if medically indicated:
Newborn
3-5 days
1 month
2 month
4 month
6 month
9 month
12 month
15 month
18 month
24 month
30 month
Annually from age 3 – up to 21 years
We will send you a reminder about well-child checkups. It is important for your child to go to all the well-child checkups. Make an appointment with your PCP *A well-child visit/check is the same as an EPSDT
Arizona Complete Health covers dental checkups and cleanings for members under the age of 21; a referral is not needed.
Coverage includes:
Dental exams
Dental cleanings
Fillings for cavities
X-rays
Application of fluoride
Dental sealants
Emergency dental services
Arizona Complete Health-Complete Care Plan covers eye exams and vision screenings for members up to the age of 21. A referral is not needed.
Coverage includes:
Regular eye exams
Vision screening
Prescription eyeglasses
Repairs or replacements of broken or lost eyeglasses
Replacement due to change in prescription