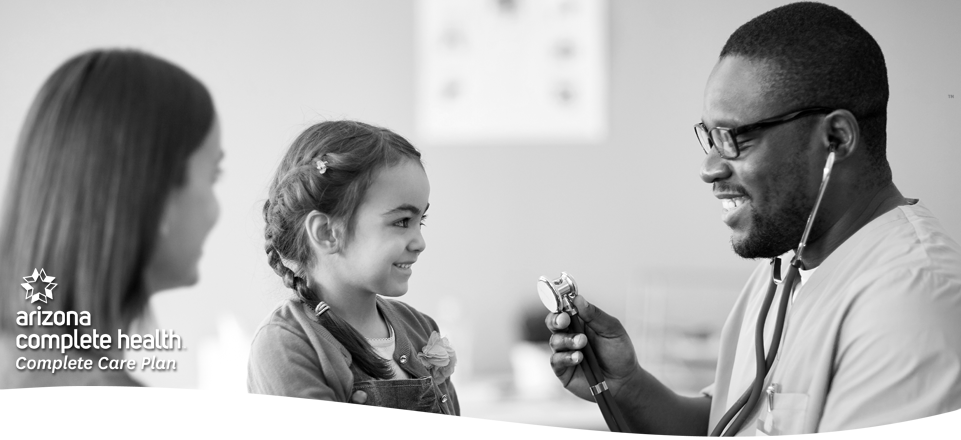 What is the Arizona Health Care Cost Containment System (AHCCCS) EPSDT Program?
EPSDT is a wellness program for members under the age of 21. The EPSDT Well Visit is the same as a Well Child Visit. The program helps children receive services they need. It includes preventive, dental, vision, mental health, developmental, and specialty services.
Learn more by checking the information below as well as in our Arizona Complete Health-Complete Care Plan EPSDT Special Edition Newsletter on our Member Newsletters page!
Coverage Includes
Height and weight check
Hearing and vision tests
Shots needed provided
Unclothed physical exam
Diet and nutrition review
Developmental check
Mental health screening
Dental Screening
Vision services
Laboratory testing
Newborn
3-5 days
1 month
2 month
4 month
6 month
9 month
12 month
15 month
18 month
24 month
Annually from age 3 – 20 years
Well visits are important for all children. Children with health conditions or special needs can benefit from this visit. Doctors can help parents by going over good nutrition. They can review oral care, and safety precautions.
Arizona Complete Health covers dental checkups and cleanings for members under the age of 21; a referral is not needed.
Coverage includes:
Dental exams
Dental cleanings
Fillings for cavities
X-rays
Application of fluoride
Dental sealants
Emergency dental services
Arizona Complete Health-Complete Care Plan covers eye exams and vision screenings for members up to the age of 21. A referral is not needed.
Coverage includes:
Regular eye exams
Vision screening
Prescription eyeglasses
Repairs or replacements of broken or lost eyeglasses
Replacement due to change in prescription
Vaccines for Children (VFC) Program
The Vaccines for Children (VFC) Program is a federally funded program that provides vaccines at no cost to children who might not otherwise be vaccinated because of inability to pay. The program was officially implemented in October 1994 as part of the President's Childhood Immunization Initiative. Funding for the VFC Program allows the Centers for Disease Control and Prevention (CDC) to buy vaccines at a discount from the manufacturers and distribute them to state health departments and certain local and territorial public health agencies, which in turn distribute them at no charge to private physician offices and public health clinics registered as VFC providers.
*Excerpted from the Federal VFC Operations Guide
If you have any questions, please contact the Arizona VFC Program at (602) 364-3642.
 
The Arizona State Immunization Information System (ASIIS)
The Arizona State Immunization Information System (ASIIS) is an immunization registry designed to capture immunization data on individuals within the state. Providers are mandated under Arizona Revised Statute (ARS) §36-135 to report all immunizations administered to children 18 years of age and younger to the state's health department. The registry serves as a receptacle for accommodating these reported data. In this capacity, the registry then provides a valuable tool for the management and reporting of immunization information to public health professionals, private and public healthcare providers, parents, guardians and other child care personnel.
Arizona State Immunization Information System (ASIIS)
150 N. 18th Avenue, #120
Phoenix, AZ 85007
(877) 491-5741
(602) 364-3285 Fax