Member Handbooks and Forms
Arizona Complete Health-Complete Care Plan members are able to get a member handbook at all times. A new handbook is made every year. You can get a handbook by calling Member Service at 1-888-788-4408 or by downloading a copy below.

The Member Handbook explains:
How to access services
Services that are covered
Services that are not covered
Special programs
Prescription information
Other important benefits
If you have any problems, please call Member Service. You can call the toll free line at 1-888-788-4408 TDY/TTY 711. We can give you the facts verbally in English or in your primary language. We can also give you a hard copy in your preferred language. We also help if you are visually or hearing-impaired.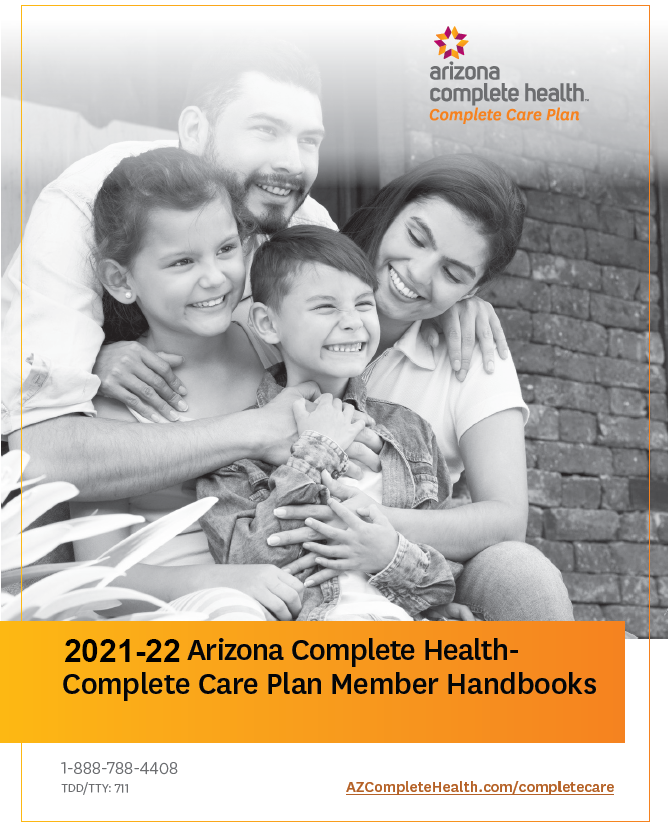 Handbook Updates and Guides
Member Forms